Careers with SC4 Carpenters Ltd
CARPENTERS WANTED!
Do you want to earn £50-60k+ per year?
Do you want to work for a company that values you and your qualifications, skills and experience?
Do you have a CSCS card?
Looking to take your career to the next step working with a trusted carpentry company offering high quality carpentry services?
Call 0330 912 1154 and select Option 2
or Click Here to contact us for further information.
We are currently looking for:
Price work and employed carpenters for:
All aspects of site carpentry and joinery in the new-build housing:
2nd Fix Carpenters

1st Fix Carpenters
Roofing and Joisting Carpenters
Locations in Hampshire and surrounding areas, including:
Andover

Southampton

Portsmouth

Basingstoke
Site Carpentry Work in Hampshire and Surrounding Regions
Providing high quality, reliable carpentry, decorating, timberframe and turnkey services, SC4 Carpenters Limited is an established family firm run by skilled carpenters since April 2000.
Working with major house builders, developers and contractors in Hampshire and the surrounding regions, we are always on the lookout for top class first and second fix carpenters including subcontractors, supervisors and other carpentry staff throughout Hampshire and surrounding towns in Wiltshire, Dorset, West Sussex, Berkshire and Surrey.
What Qualifications do You Need?
Subcontract Carpenters need to have:
Carpentry NVQ2 preferably in Site Carpentry or Timber Frame Erection
CSCS Card
Van or Vehicle to get to Site
Tools and PPE
Other qualifications might include:
SSSTS, SMSTS or other site supervision qualification
Slinger/Signaller qualification
Crane Supervisor
If you work in a partnership or employ others you will also need your own Employer's and Public Liability Insurance.
What Kind of Carpentry Work do We Do?
Structural Carpentry
This includes:
Joisting: Fitting the structural timber members that span horizontally between the foundations of a building, or between walls or structural beams. In combination with other joists it provides support for a ceiling and/or floor.
Roof Installation: Install all types of roof large and small from trussed roofs to handcut valleys, dormers, etc.
Erecting Timber Frame: Install panelised structural walls and floors cassettes manufactures off site from small section timber studs forming the structure of a building.
First Fix Carpentry
First fix is the phase of carpentry that starts from the main structure of the building to the point when it is ready for decorating. It includes installing:
Studwork
Floating Floors
Noggins
Staircases
Window Boards
Exterior Doors
Internal Door Linings
Boxings
Second Fix Carpentry
Second fix includes all of the work that happens after plastering, including installationo of:
Architrave, Skirting, Mouldings, etc
Internal doors and pre-made door sets
Banisters, handrails, balusters and other stair components
Boxings
Carpentry Finals
The finals stage is the fitting of the finishing touches including:
Ironmongery: including door handles, locks, door closers, hinges (door furniture), hooks, locks, bathroom and window fittings.
Cupboards and Shelving: including vanity units, memory boxes, cupboards, shelves, handrails, kitchen worktops, etc.
Signage: Door numbers and signs, etc.
Other fixtures and fittings
External Carpentry: including:
Porches
Cladding
Balconies
Low Level Roofs
Garages
Car Ports
Bin Stores
Bike Racks
Contact Us
Looking to take your career to the next step working with a trusted carpentry company offering high quality carpentry services?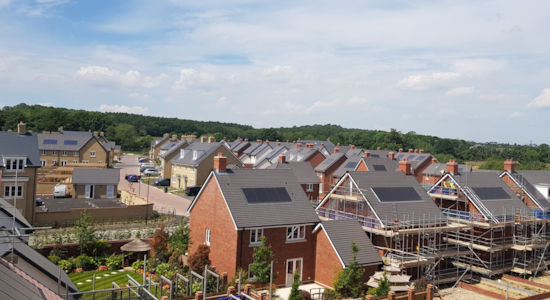 John Black, Surveyor, Highwood
Working with SC4 Carpenters Ltd is always an absolute pleasure!
October 2019
In a glowing testimonial in October 2019, Highwood's surveyor for their North Stoneham Park site in Eastleigh describes working with SC4 Carpenters Ltd as "Always an absolute pleasure!" and continues "From pre-order to post-completion SC4's proactive approach has been extremely helpful."

SC4's contract carpentry services include Joists; Roof Construction; First fix & Second fix; Kitchens; Finals; Porches; Garages and Carports; Timber Frame Installation.
SC4 Carpenters is based in the South of England and specialises in new build residential housing contracts from 10 to 1000 properties, as well as care homes, student accommodation and commercial projects. Contracts are carried out by our reliable, well qualified workforce, who are experienced in meeting deadlines while maintaining the highest professional standards.
For further information, quotation or tender, complete our online enquiry form.