Our Vision
We believe in…
People

and their rights to be Safe, to be listened to and to contribute

We want to be a company where everyone:
Feels safe
'Works together'
Knows what's expected of them
Acts with integrity
Enjoys being at work
Gives and receives praise
Ownership

by taking responsibility for our actions and encouraging those who work with us to do the same

We want to be a company where everyone:
Takes pride
Keeps promises
Shares the leadership
Plays their part in the team's performance
Is prudent with company's finances and money
Acts promptly & reviews
Enterprise

by challenging how we do things through investment in people and innovation

We want to be a company where everyone:
Shares knowledge and ideas
Understands how the company works
Plans ahead
Has equal opportunities to develop
Can challenge the status quo
Builds a more profitable business
The quality

of what we do and how we do it

We want to be a company where everyone:
Cares about what they do
Creates a great customer experience
Does it right first time
Knows what good looks like
Will go the extra mile for colleagues and clients
Cares about the community and environment
So next time you need a tried and trusted carpentry team for carpentry, painting and decorating services, or timber frame installation, call SC4 first on 0771 5568 102 or 0771 5568 759
Alternatively, contact our office for further information.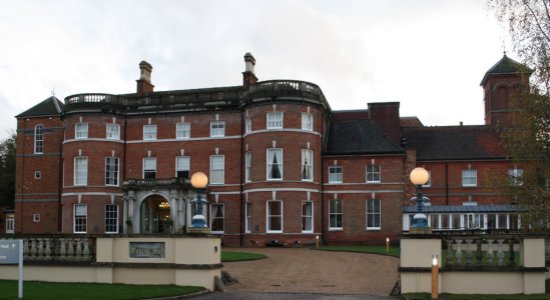 2015 Painting & Decorating Association's Premier Trophy
Decorating at Oakley Hall Hotel Commended
In 2015, SC4 Decorators was Commended in the Painting and Decorating Association's (PDA) Premier Trophy Awards for their works at Oakley Hall Hotel, Nr Basingstoke, Hampshire.
This country hotel needed internal and external restoration and modernisation. The work was done under a subcontract to the main contractor, Cove Construction. Following minor repair the exterior was repainted. Internally, following plaster repair and stain blocking, the areas were brought forward for decoration and paper hanging. The waxing of the staircase was especially noted for its finish. A very tight programme to ensure stated opening times was strictly adhered to. The finished work is in keeping with the expected clientele visiting the hotel.
SC4 Carpenters builds beautiful bespoke timber frame houses for self build and independent property developers. From design to handover, we provide a highly experienced and well-trained team that has many years of experience in the construction industry, ensuring that your build goes smoothly and that you will be delighted with the end result!
For further information, quotation or tender, complete our online enquiry form.